A new scientific partnership with Nubar Library of AGBU
The Association for Classical Armenian and the Nubar Library (AGBU Paris) signed on Wednesday the 11th of July 2018 a scientific partnership in order to improve the Optical Character Recognition software (OCR) developed by the Calfa Project. This new agreement consists in an document supply by the Nubar Library of digital HD pictures of manuscripts and printed Armenian archives from its collection to be processed by the volunteers of the Calfa project.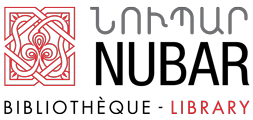 The Nubar Library of AGBU owns a particularly important collection of recent manuscripts (archives, letters etc.), and among them the very emblematic Andonian Collection, which is gathering numerous unique testimonies in Armenian from survivors of the genocide. Thus, the library owns one of the most important collection of periodicals coming from the diaspora from 19th to 21st century printed in Yerevan, Paris, Tiflis, Constantinople or Aleppo. Some reproductions are already available on the website of the Nubar Library.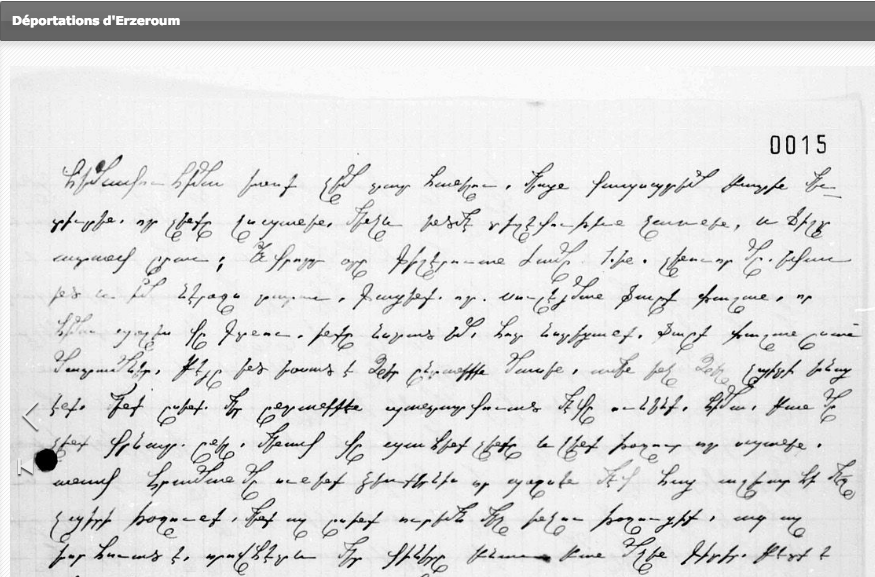 The partnership will lead to a digitalization of these collections, and the uploading of the obtained documents on the Vision Calfa platform in order to have them labellized (the characters of a page manually identified). This collection represents a great interest for our researches, and also a thrilling challenge because of the new shapes of the handwritten characters we will discover. The character database obtained after this processing will be used to train Calfa's intelligent character recognition software for manuscripts and prints in Armenian, with the promise of a digital preservation of this collection and an improved accessibility.
Did you know that you can help us to labellize manuscripts online? On the Vision interface, you can help us to process authentic manuscripts as a volunteer of the Calfa Project, whether you have only one minute or an hour. Your reading enables our system to train and supports our researches. Join us !